Welcome to the Parent Portal
The Parent Portal provides parents and guardians of our students with access to information about their son or daughter, including their timetable, exam information and academic reviews.
All parents and guardians will receive a letter containing a username and password in order to access the portal. Letters will be given to parents and guardians at Meet The Tutor Evening, or will be posted to those unable to attend. If you have not received a letter you can request an Initial Login letter .
If you have received your username and password please enter them in the First Login box below. If you have already set up your account you can log in by entering your email address and password in the Existing User Login box below.
If you have not received your confirmation email you can resend your confirmation email.
2 Accounts per Student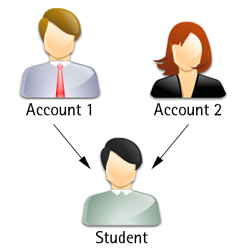 Up to two parents or guardians may view information about one student, using the username and password printed on the student's academic review or First Login letter. Please enter the username and password into the First Login box.
Multiple Students per Account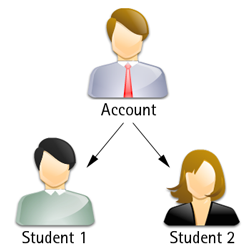 Each account can be linked to more than one student, so if you have multiple sons or daughters at the college at one time you may view information about all of them in one place. You can add another student to your account after you first log in.